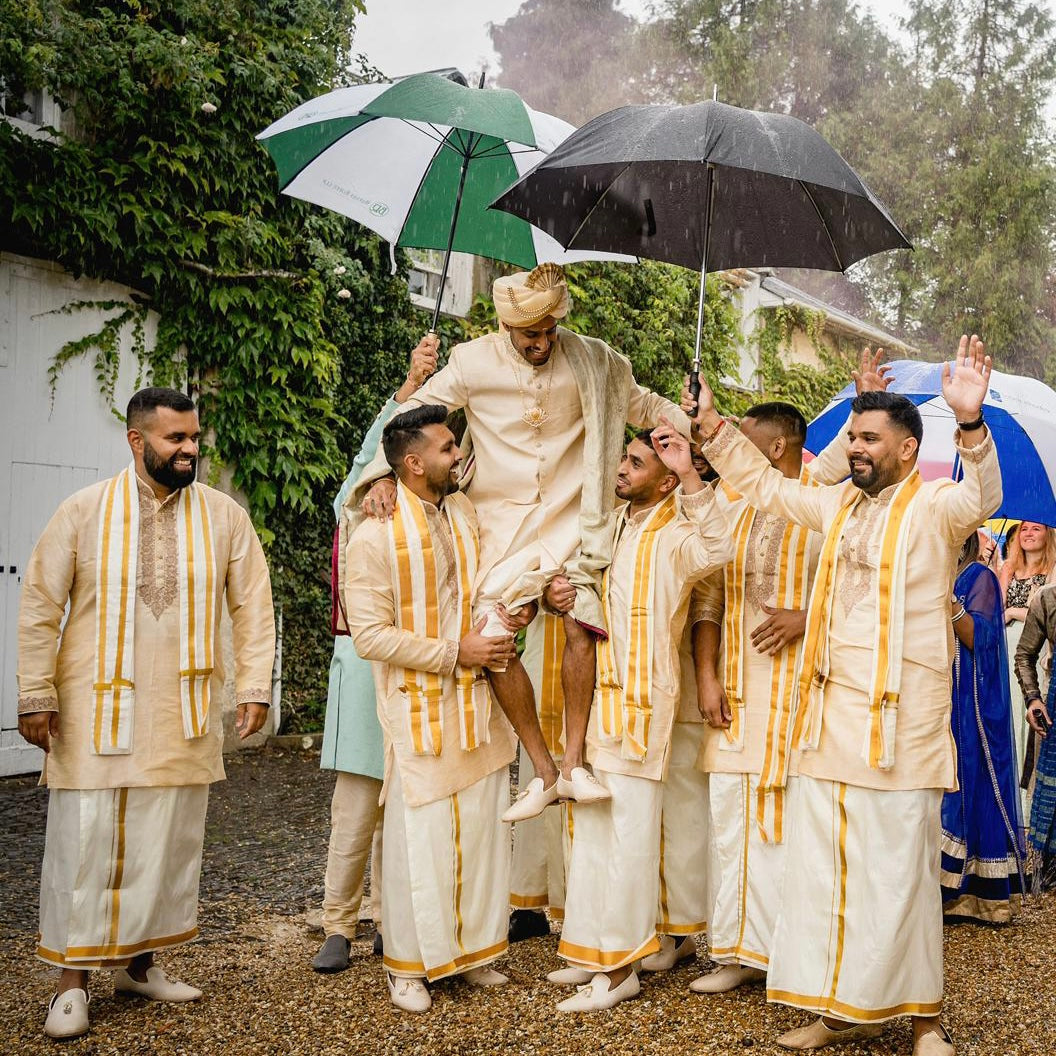 Grooms & Groomsmens
Welcome to our Grooms and Groomsmen page, where we offer exclusive discounts on men's Mojaris and comfortable Indian shoes. We believe weddings deserve the very best, and we're excited to help elevate your groomsmen's style with our exquisite footwear.
Looking for something special to gift your groomsmen? Our men's Mojaris make the perfect gift – they're not only stylish but also functional and comfortable, ensuring your groomsmen look and feel their best on the big day.
With our groomsmen deals, you get great value for money, allowing you to purchase multiple pairs of comfortable Indian shoes at discounted prices.
We understand that weddings involve long hours of dancing and celebrating, which is why our Mojaris are designed for maximum comfort, making them ideal for every step of the way.
To take advantage of our exclusive deals for groomsmen, simply fill in the form below with your requirements (number of groomsmen), and our team will promptly assist you in finding the perfect Mojaris for your special day.
Make your groomsmen stand out with our men's Mojaris – the perfect gift for a perfect occasion. Let's celebrate in style together with comfortable Indian shoes that everyone will cherish!